Select the right brass inserts for Industrial application
---
---
Brass inserts are available in different varieties like stainless steel, aluminum etc. Brass has long threaded life with solid fastening base. They are generally designed to give remarkable finishing to molded cast parts and other manufacturing practices.


Brass inserts can be widely utilized for varied industrial sectors like automotive sectors, plastic industry or communication industry etc. Customers have the opportunity to avail custom solutions too when dealing with expert manufacturers or suppliers etc. The products give assured outcomes when delivered as per industry needs or requirements.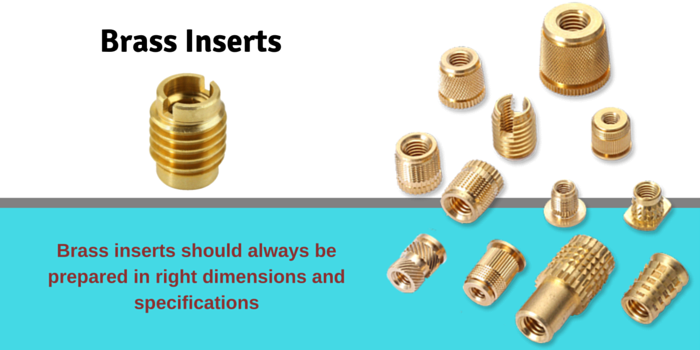 When you decide on right manufacturers or suppliers of brass inserts then you need to focus on various factors like global market size, product range or services, custom solutions etc. Here is brief description about brass inserts that you should know about -
1) How to decide on right brass inserts when working with brass manufacturers or suppliers?
2) Brass inserts should always be prepared in right dimensions or specifications based on complex industry requirements.
3) Products should be prepared as per international quality standards and regulatory norms.
4) The pull out resistance for brass inserts should be higher.
5) The products should be prepared as per good manufacturing practices and excellent quality controls.
6) Products should be manufactured under close supervision of expert team for assured outcomes.
7) The regular inspections and stringent quality checks always give valued outputs.
Good manufacturers are able to complete every project on time within committed time frame only. This is major key factor that leads to business growth and custom satisfaction levels. They always deliver products in budget as per industry guidelines and norms.
Good manufacturers always design or develop products after careful research and regular efforts. For custom solutions, this would always be better to interact with clients directly.