How to find good suppliers for brass sheet metal components
---
---
For the business of welding and construction, you should always choose the trusted manufacturers and suppliers of brass sheet metal components. When reliable and durable materials are used for construction projects then it increases overall longevity of building.

Brass components are common accessories that are used by construction Companies and ornament making firms. Brass components have various advantages why they are always preferred over others. They are highly flexible and bend quickly.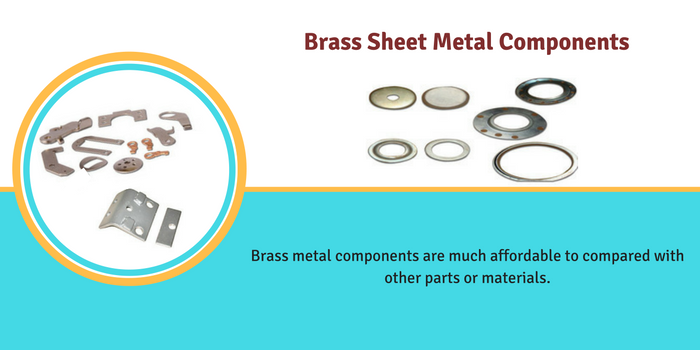 How to choose best suppliers?
The best way to choose reliable manufacturers for brass sheet metal components is possible through internet technology.
You will get list of reliable manufacturers and suppliers with complete contact details and URL details.
You can call or enquiry at anytime of the day. Most of them supply brass metal components across India and worldwide.
You just have to pick the best suppliers that will deliver satisfactory results in committed time frame only.
Why brass sheet metal components are widely used in industries
Nowadays demand of brass sheet metal components are increase because of its silent features. It is used in different industries such as construction industries, marine industries, automobiles industries, aerospace industries, etc. The use of brass has always been recommended, which goes along with the style and other efficient organizations. Manufacturers are use high grade brass to make steel components more durable and reliable.
Brass sheet metal also being used in hardware's such as hinges, doorknobs, etc. It is also used in craft and Artistry Company for making decorative pots, bowls and other elaborations. It is also used in architectural designs, wall sections and constructional activities.
Further, brass metal components are pretty much affordable when compared to other parts or materials. They are also durable and last longs without any damage. Few manufacturers offer extra discounts on bulk purchase. There is option of getting brass components at whole sale prices too that you can enjoy discounted rates or reasonable prices.

Every time you are planning to buy quality brass sheet metal components then you should decide on manufacturers or suppliers carefully. With right manufacturers and suppliers, you could enjoy endless benefits from wide product range and services. These brass components usually require less maintenance and remarkable performance.

You should also check reviews or suggestions from experts to make the final decision. You could also request for custom brass component to fulfill special industry needs and demands. The authenticity of company also matters if you are planning to buy bulk products from selected manufacturers or suppliers in India.