3D printing applications are expanding with brass threaded parts & components
---
---
In case, you are trying to find out most innovating manufacturing practices to enhance your business then 3D printing applications with brass threaded parts and components cannot be overlooked. This is an art inserting metal threads into 3D printed parts and metal has to undergo frequent assembly or disassembly.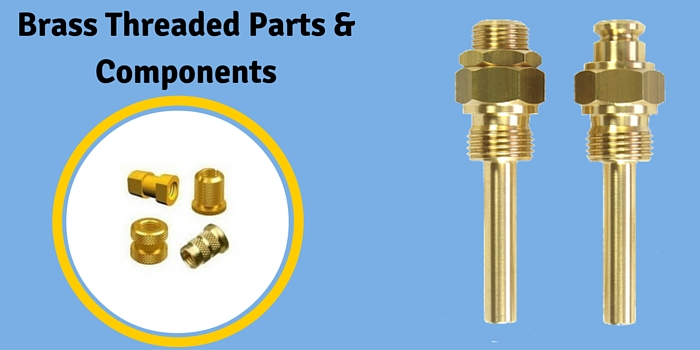 When we talk about manufacturing then it is must to create prototype for 3D printed parts before any actual implementation. If you will look around then 3D tools and patterns are common in use. The major benefits are shorter production cycles and highly affordable. The industries that have started using 3D printed parts or tools are experiencing huge profits in business and production costs have also been minimized significantly.

Brass threaded inserts or components are common that we have heard on decades back. They are simple to use and great to work with. They are taken good for industries mainly plastics. Most of the times, manufacturers know complete manufacturing process for brass threaded parts but they have idea of using them for 3D printed parts.

In this blog, we will mainly focus on 3D printing applications and how they are expanding with brass threaded parts & components. Brass inserts are highly durable and they can be reused again and again. The problem with plastic threads is that they can be utilized for limited time period only. Compared to brass components, Plastic wear or tear down quickly especially when you have to over tighten them.

How to install brass threaded parts
• Keep your brass threaded insert and components and pushed it into the associated hole.
• keep brass threaded into the middle of the inserts and pressure it with the help of heated soldering iron.
• As the insert begins warming up you'll see it drain into the hole.
• Once the inserts looks to be cleanse with the part area, use your exacto knife to confirm and cut away any additional material.

This is the right time to say hello to brass threaded inserts with amazing texture and durability. They are ideal to install at heat sensitive places. So they were planned to use with 3D printed parts. When they are maintained regularly, they have capability to last longer. They are available in custom specifications based on customer needs and requirements.